Slatted Window Blinds
Laser Blocking and X-ray proof Hospital Windows
Lasermet's laser blocking slatted window blinds are ideal for use in operating theatres and are effective in blocking all medical lasers. There is also an option for X-ray proof vision panels.
Tested to IEC 60825-4 Safety of Laser Products, Part 4: Laser Guards
Standard or flush-fit versions available
Description
Tested in accordance with Laser safety standard IEC 60825-4 and designed to fit into window and door openings in operating theatres, this highly effective and professional laser blocking system is ideal for hospitals and other facilities where there is a need to guard against the escape of laser beams.
A simple lever operates the slats within the window to either allow or block laser light from penetrating. Selecting the double sided lever option enables the blind to be operated from both sides. The system uses 6mm toughened glass in front of the slatted blind to prevent the ingress of dust and bacteria.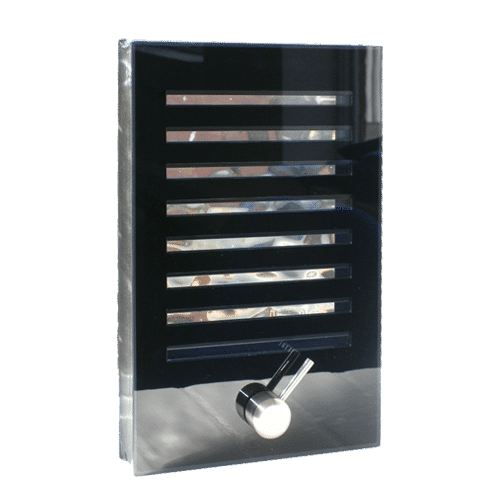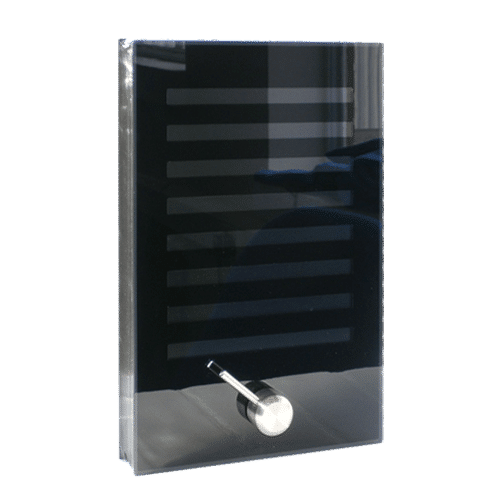 The unit can be installed as a standard fit within the door or window aperture or it can be fitted as a flush fit where the surfaces of the unit match those of the aperture edges.
STANDARD FIT
The standard fit unit is a fully bonded, semi-hermetic unit that eliminates the need for an unhygienic, metal housing and allows a tight seal to be made between the glass and the beading. It can be positioned either centrally across the door thickness, with a bead either side, or flush on one side with a single bead on the other. It comprises of three panes of glass, two of which have alternating lines of laser blocking material. The central pane can be raised and lowered by a handle so the lines move in or out of alignment and thereby allow fully controlled, discreet vision through the panel.
FLUSH-FIT
The flush-fit vision panel is specifically designed and manufactured to suit the exact thickness of a door, so once fitted, the surface of the glazing lies completely flush with the door faces. It is sealed to the door with silicone mastic, thus providing a very hygienic detail that has no crevices or ledges for dirt or bacteria to hide. The flush fit unit is fully bonded and is semi-hermetic comprising four panes of glass, two of which have alternating lines of laser blocking material.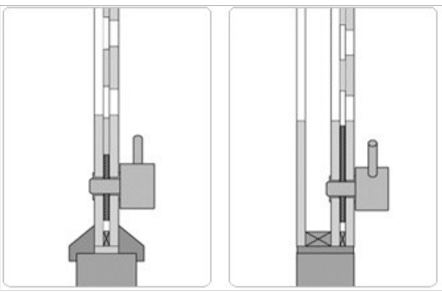 Ordering Options
GLASS OPTIONS
blackout glass
obscure glass
x-ray proof – lead equivalents up to 3.3mm thick
security glass
fire-glass – 30 and 60 minute, insulated and non-insulated
antibacterial coated glass
Outer glass panes available in toughened or laminated glass to comply with BS 6262
HANDLE OPTIONS
standard lever
anti-ligature conical knob
both handles available in either 316 stainless steel or anti-bacterial copper alloy
handles can be fitted to one or both sides on the Standard and Flush fit models
DIMENSIONS
Standard widths and heights for all models are 200 x 600mm, 400 x 400mm, 400 x 600mm and 250 x 800mm (width x height). Standard thickness is 17mm.
Nominal thickness for Flush Fit model to suit customer door thickness.