Consultancy, Risk Assessment, and Laser Hazard Analysis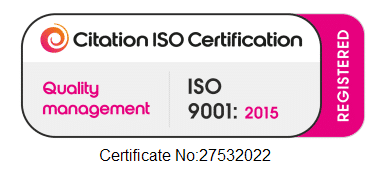 Your company needs to ensure that it is following the correct procedures and taking the necessary precautions as laid down by the various standards. If you do not have this level of expertise in house, or if external verification is required, then we can provide the knowledge. As leading experts in the field of laser safety, we are able to carry out comprehensive risk assessments and make appropriate recommendations.
---
Lasermet Consultants
Paul Tozer
LPA – MEDICAL AND NON-MEDICAL GENERAL LASER SAFETY
Paul has been Managing Director of Lasermet since 2006, having previously worked at Lasermet as Sales Director. He has worked in the field of laser safety since 1994 and has extensive experience in providing laser safety consultancy and advice to the industrial, research, medical and cosmetic fields. In particular he has detailed knowledge of MPE & AEL calculations, EN 207 & eyewear specifications and the design of interlocking systems to meet SIL levels as defined by EN 61508. Qualifying from Bristol University with a BSc (Hons) in Physics, Paul is a Laser Protection Adviser accredited by the Association of Laser Safety Professionals.
---
Carolyn Blewett
CQC, RQIA AND HIW REGISTRATION LPA TO COSMETIC, AESTHETIC AND DENTAL USERS OF LASER AND IPL SYSTEMS
Carolyn is LPA and Registration Service Manager covering virtually all aspects of CQC, RQIA and HIW registration and managing the LPA service and staff in the UK. She has worked in this role since 2008 having previously worked in the pharmaceutical industry from 2001 to 2008 as Director of Client Services for a pharmaceutical market research agency. Her role as Client Service Manager for over 20 leading pharmaceutical companies and her work in data analysis for pharmaceutical market research in primary and secondary care has provided excellent experience for her current role at Lasermet.
---
Dr. Anna Bass
LPA TO COSMETIC, AESTHETIC AND DENTAL USERS OF LASER AND IPL SYSTEMS CQC, HIW AND RQIA ADVISER
Dr Anna Bass has been with the Lasermet team since 2007 covering the South and South East regions as the Certificated Laser Protection Adviser (LPA). She has a PhD from the University of Victoria, British Columbia, Canada, an MSc from the University of Akron, Ohio and a BSc from the University of Portsmouth (UK). Her Post-Graduate Certificate of Education enables her to skillfully present Lasermet's Core of Knowledge training courses. She is also a member of the British Medical Laser Association and holds an RPA-2000 Certificate of Competence to act as a Medical LPA.
---
Irfan Azam
LPA TO COSMETIC, AESTHETIC AND DENTAL USERS OF LASER AND IPL SYSTEMS CQC, HIW AND RQIA ADVISER
Irfan has worked as the Lasermet LPA covering the Midlands, North West, and North East of England, since 2008. As a Certified Laser Protection Adviser for cosmetic, aesthetic, dental and medical applications, Irfan is involved with CQC, HIW and RQIA registrations, including site audits. His degree and experience as Quality Manager in Cosmetic and Bariatric surgery has enabled him to work well with patients and surgeons in private clinics and hospitals, especially in areas of a highly complex and sensitive nature. Irfan has also been accredited the RPA-2000 Certificate of Competence as a Laser Protection Adviser.
---
Peter Fishdougal (previously known as Peter Fishwick)
Peter Fishdougal joined the Lasermet team in 2013 as the Technical Officer responsible for the UKAS accredited testing lab. He also performs Industrial Laser Safety Audits and acts as a Competent Person for various companies. Peter started working with optics during his degree in Physics with Astronomy at Southampton University. It was in Cambridge that he became involved with laser safety by becoming a Laser Safety Officer. Through this he was introduced to Lasermet, designing laser enclosures for use in hologram production.