LED Mini Signs
Small LED Laser Warning Signs
These compact backlit LED signs are ideal for use in commercial, retail, or industrial premises. Custom messages are available to suit a variety of needs, also available in single message or dual message options.
Environmentally friendly, low power consumption, using only 3.6W each
Available in either one-way or two-way options
Expected lifetime of 50,000 hours, requiring no maintenance during their operational life
Automatic or manual switching options
Description
The signs can be switched either automatically or manually using the two or three way switch available on the 24V DC power supply. A 48VDC option is also available. The switchable power supply has an indicator LED at the end of the switch toggle which displays the respective colour of the sign. This power supply can operate either one or two compact backlit LED signs.
BESPOKE MESSAGES
The compact signs can be supplied with specifically designed wording and symbols according to the customer requirements. The custom wording designs can be outlined by the customer to indicate the required design.
Single message options are backlit yellow, and dual message signs are green and red. Other colours may be available upon request.
SPECIFICATIONS
| | |
| --- | --- |
| Voltage | 24VDC |
| Power Consumption | 150mA (3.6W) |
| Weight | 160g |
| Dimensions | 160w x 108h x 38.5d mm |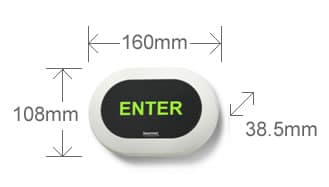 Standard Options
'LASER HAZARD' SIGNS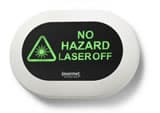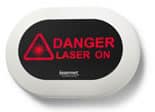 'ROOM IN USE' SIGNS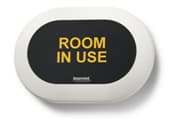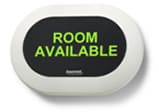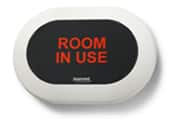 'LAB IN USE' SIGNS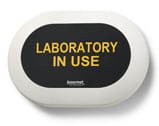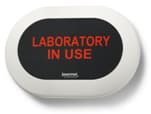 'OCCUPIED' SIGNS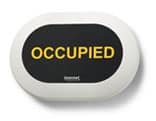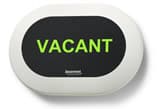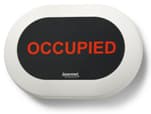 'DO NOT ENTER' SIGNS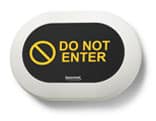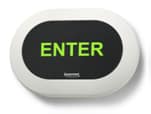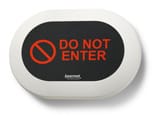 'NO ENTRY' SIGNS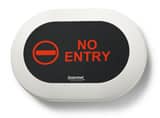 More sign options are available.