IP66 Weatherproof Ultra LED Signs
Professional IP66 rated LED signs are for outside use
Weatherproof sign for outdoor use (IP66)
Any message, graphics or language
Single message, single colours available:- Red, Green, Yellow, Blue, White
Dual message, dual colour in Red/Green only
Low voltage 24VDC (or 48VDC option available on request)
DALI Interface option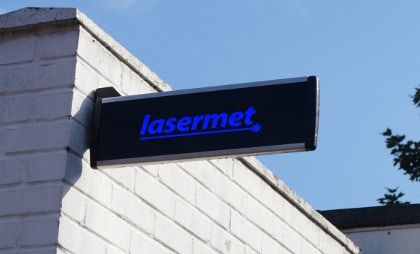 These smart, professional IP66 rated LED signs are for outside use. The prestigious, bright LED signs are ideal for use in bad weather. UK manufactured, these dual-message, dual-colour, DALI compatible LED signs are low voltage 24VDC. (48VDC option available on request). Contact us for options on colours, messages, legends, languages, DALI interface and more.
It is IP66 rated to BS60529 which means that the sign is protected against powerful water jets and is dust-tight – ideal for use in the wind and rain.
The high-brightness LEDs ensure the sign is readable in strong sunlight.
The sign is tested to BS EN IEC 60529 Standard IP66 which means that it prevents the ingress of dust and prevents the ingress of water when subjected to powerful water jets.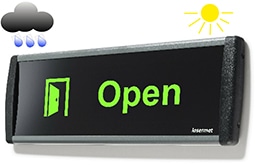 Other options (to be specified when ordering) include auto or remote dimming and an on/off flashing capability and DALI compatible module options. DALI is the Digitally Addressable Lighting Interface standard used in the lighting industry.
Also a number of mounting bracket options are available for either single facing or dual facing signs, in addition to direct wall mounting.
Lasermet's Ultra range of LED signs are available in many colours – the most popular being red and green.
Dual message signs show one message in red and then another in green. All messages are secret until lit.
Mounting Options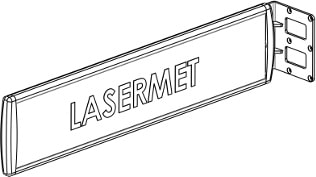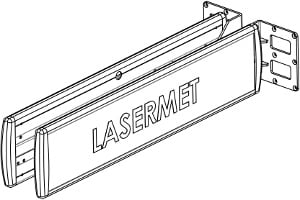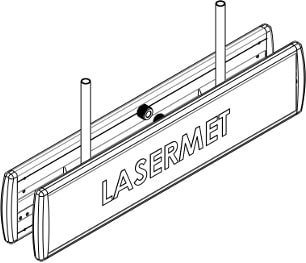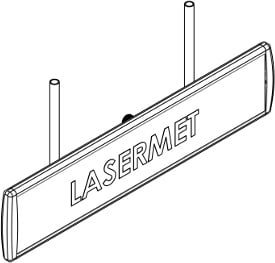 Access Prohibited LED Signs (580mm)
Single Message Sign LEDS-ULT-580-IP66-DNE (white) (add -R/-Y/-G for red, yellow or green)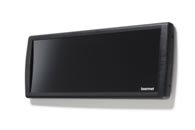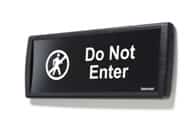 Dual Message Sign LEDS-ULT-580-IP66-DNE-2W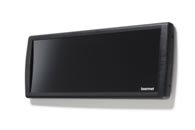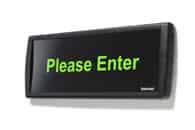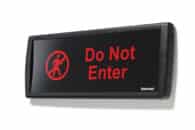 We Are Open / We Are Closed LED Signs (580mm)
Single Message Sign Open: LEDS-ULT-580-IP66-OP (white) (add -R/-Y/-G for red, yellow or green)
Closed: LEDS-ULT-580-IP66-CD (white) (add -R/-Y/-G for red, yellow or green)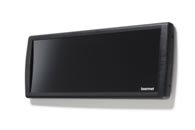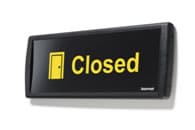 Dual Message Sign LEDS-ULT-580-IP66-CD-2W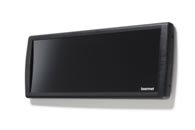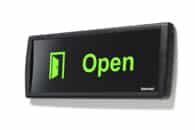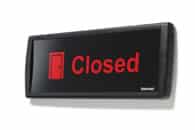 Laser Warning LED Signs (580mm)
Single Message Sign LEDS-ULT-580-IP66-L (white) (add -R/-Y/-G for red, yellow or green)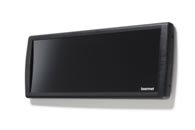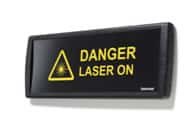 Dual Message Sign LEDS-ULT-580-IP66-L-2W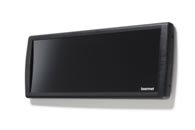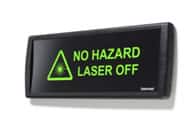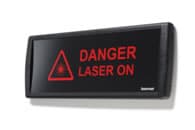 Xray LED Warning Signs (580mm)
Single Message Sign LEDS-ULT-580-IP66-XR (white) (add -R/-Y/-G for red, yellow or green)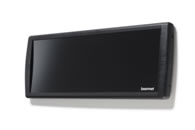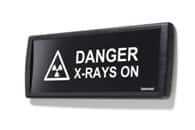 Dual Message Sign LEDS-ULT-580-IP66-XR-2W