Audio Alert IP65
For automatic announcements, warnings, information or instructions - suitable for outdoor use
The Audio Alert IP65 system, suitable for outdoor use, is a local public address system – PA System – that audibly delivers a pre-programmed message when triggered. The message is heard from a speaker integrated into the compact unit, which is triggered by one of the following options.
Trigger options
PIR – passive infrared detector
Application of 6 to 24VDC
Programmed Timer
So, next time you want to automatically warn, instruct or inform someone in the vicinity, just decide on the message, which can be up to 40 seconds long, and the frequency of delivery and we can pre-program the device to your specification.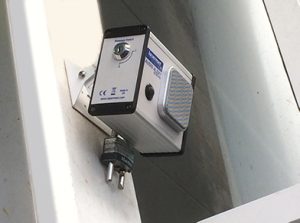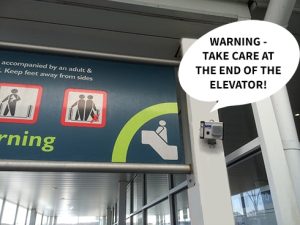 Two messages can be recorded and one these can be selected by a keyswitch.
Options
Audio Alert IP65 powered by 6VDC to 24VDC Supply Order Part No. AA-05-PIR
Audio Alert IP65 with self contained rechargeable battery Order Part No. AA-05-PIR-BAT
Battery charger for the battery powered Audio Alert Order Part No. AA-05-BC
Adjustable mounting bracket with secure locking system Order Part No. AA-05-WMK.
Compatible microphone system. The message can be recorded by the customer using the Lasermet microphone and connector system. Order Part No. AA-MIC
The volume of the audible announcement can be adjusted internally during the installation process. To prevent tampering of the volume the adjustment feature is kept within the unit.
Optional functions, which are decided at the point of ordering, include the facility to hear a single message on triggering or to have it repeated at specified intervals.
Messages can be delivered once on triggering and then repeated. It can be delayed for up to an hour. This reduces the possibility of the message becoming a nuisance. If the device is used in a temporary situation it can be returned to Lasermet to be reprogrammed with an alternative message.
We have made this as vandalproof as we can but we do not supply a guarantee to this effect as the expense would be prohibitive. Tampering with the unit is prevented as far as practical.