Falcon Active Speed Door
High speed Industrial Roll-up Shutter Door with optional Active Laser Guarding
The Falcon Roll-up Active Speed Door is an industrial door which is ideal for manufacturing and laser processing applications as well as for indoor industrial and outdoor logistics that have frequent high-speed traffic.
Fast, highly efficient operation
Insulated and secure
Optional Active Guarding with Laser Jailer Laser Guarding system
Description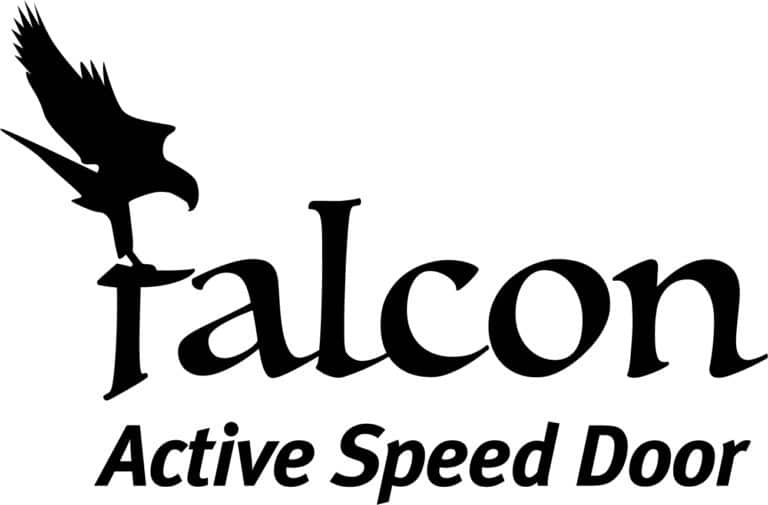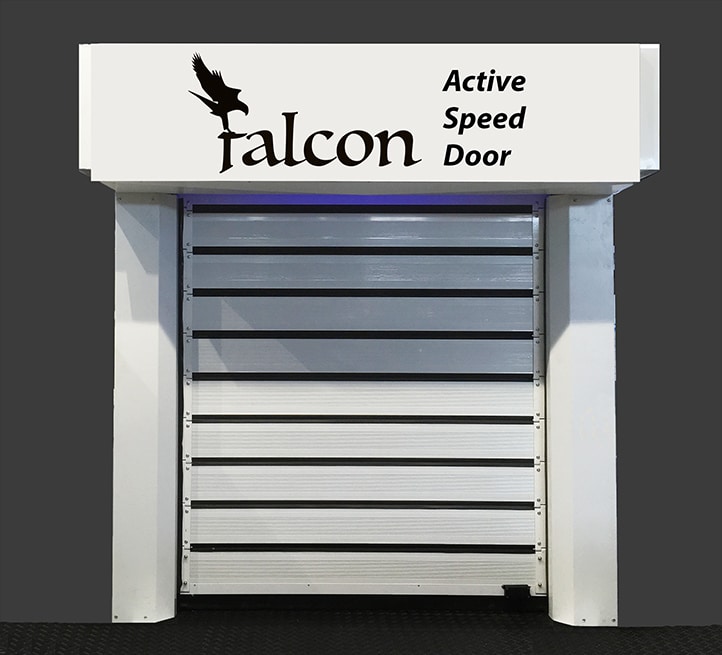 Active Guarding Options
For laser processing applications, the Falcon Door can be fitted with the Laser Jailer Active Laser Guarding System comprising of flexible circuits which are monitored by the laser interlock controller. If a laser strikes the guarding system covering the door the laser is switched off virtually immediately.
The laser is interlocked so that it is only enabled when the door is closed.
SPECIFICATIONS
Speed
0.6 – 1.8 m/s
(adjustable)
Open / Close Time
< 3 seconds
(typical)
Motor
SEW
Control Options
Lasermet Interlock Controller or PLC
Safety
PLC bump switch
Safe edge
Photocell (customer control)
Active Guarding