Laser Castle Lite – the low cost, self-assembly, laser safety cabin
Laser Castle Lite is a low cost, self-assembly, interlocked laser safety enclosure designed specifically to protect personnel from the potential dangers of exposure to high energy laser radiation.
It is supplied as a low cost cabin as a flat-pack in a shipping crate, to enable easy transport and assembly by the customer. It comes complete with a manually operated door, safety interlock switch, dual-message LED warning sign, Emergency Stop break glass, internal Emergency stop button and entry door maglock – all linked to the ICS-Solo interlock control system. Being modular it is built from the same laser blocking material as the existing Laser Castle cabin (in service worldwide), and to enable low cost ventilation, the standard cabin has an open roof void. The complete laser safety enclosure can be rapidly deployed on site straight out of the box.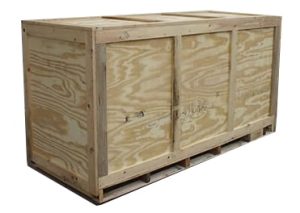 Laser Castle Lite Press Release