ICS Buddy™ – the Interlock monitor and control tablet you can take anywhere
Just take your ICS Buddy with you…it's the portable interlock controller you always wanted…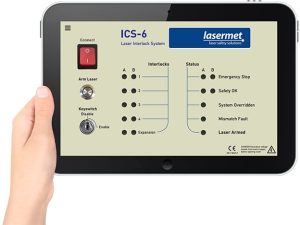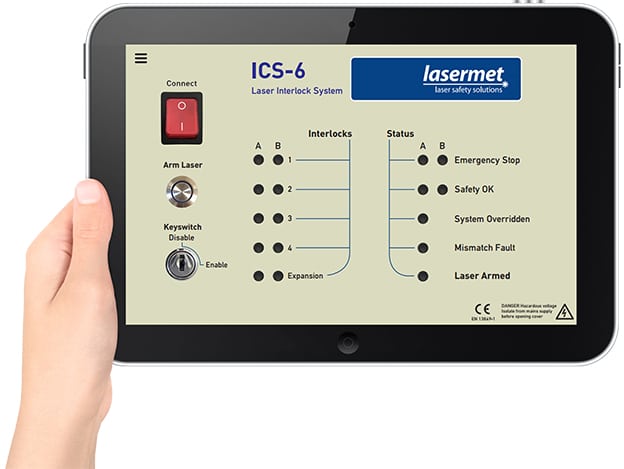 Here the ICS Buddy shows a copy of the front face of the interlock at the lab
It is ideal for users who need to be in a different location while still being able to monitor and control the laser interlock.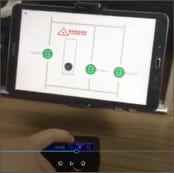 ICS Buddy mirrors the status of the interlock controller physically located at the lab. However, it is more powerful than the industry standard ICS-6 in that it can also enable users to open and close laser shutters remotely and can provide an overview of the status of all relevant interlocks, shutters and lasers.
For more complex installations ICS Buddy is compatible with Safety Logic Plus – the logic based interlock control system that monitors numerous doors and other safety inputs.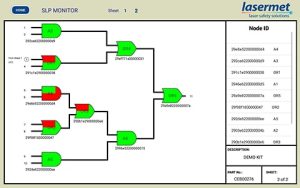 Monitor Safety Logic Plus to see the status of all safety switches