Social distancing illuminated signs – "PLEASE WAIT" and "PLEASE ENTER" LED signs
Compact low voltage backlit LED signs
PLEASE WAIT and PLEASE ENTER LED Signs for social distancing are manufactured by Lasermet in the UK.  These illuminated signs can by automatically controlled by shop counting systems to allow customers to enter or to ask them to wait outside. The messages on the signs alternate as required between PLEASE WAIT in red and PLEASE ENTER in green.

Watch this sign change from red to green showing two different messages
They are ideal for the automatic control of pedestrian traffic, enabling more efficient use of shop staff in helping customers.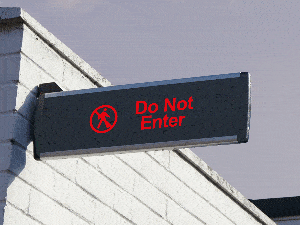 All weather LED Signs showing either Do Not Enter or Please Enter.
See data on the Ultra 580 IP66 rated LED sign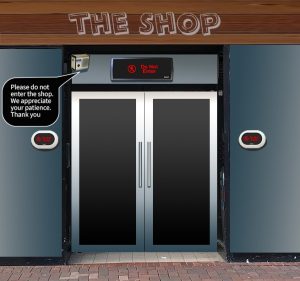 Shop front pedestrian traffic sign for customers
(See below to see how these red signs change to green signs)
See data on the Large Area LED Signs above the door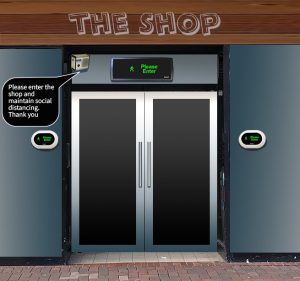 See how it works with this short YouTube video
Shop front pedestrian traffic sign for customers – Please Enter
See data on the small "Mini" LED sign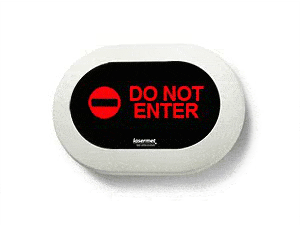 Sometimes known as digital signs, these LED signs are dual message and dual colour and can be used in a similar way to traffic lights – but in this case to control numbers of customers inside a shop. They are backlit LED signs that are professional and smart in appearance.
We manufacture large LED signs that measure 470mm wide to be used behind the shop front window glass – above the doorway – (the Ultra 470). Our 580mm wide LED signs (the Ultra 580) is designed for outside use – being weatherproof and tested to IP66.
As an alternative there is the small oval shaped "Mini" sign, mounted just below eye level, which measures 160mm wide and is designed for closer proximity to the customer at the entrance to the shop front. It is for inside use.
Lasermet's Ultra and Mini range of LED signs are low voltage (24V DC), low power consumption and are currently used throughout industry in hospitals, universities, supermarkets, police stations, airports etc. all over the world.
Audio Alert – the audible warning and message delivery option
In addition to the visual information from the LED signs, Lasermet also manufactures the Audio Alert.  It provides automatically triggered announcements, warnings or messages as required. For example, "Please enter the store" or "Please do not enter".  It can be connected to the automatic customer counting system so that the when the signs change the message from "Please do not enter" to "Please enter the shop" the appropriate message is played to the customers.