Laser Enclosures – Small
Small Class 1 Enclosures for Class 4 Lasers - CE Certified to EN 60825-4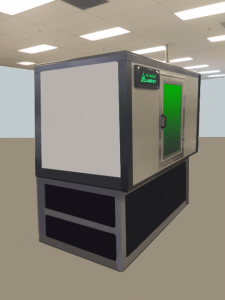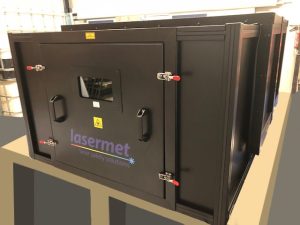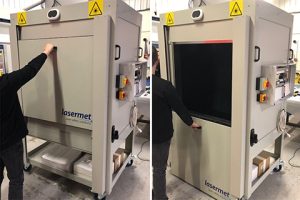 We supply and install Class 1 small laser enclosures for high power lasers.
These are made to customer specifications and to the particular requirements of the situation to suit the laser being installed.
All of our enclosures are sold tested and certified to EN 60825-4 (Safety of Laser Products Part 4 – Laser Guards) and these can be supplied complete with an Interlock® system and illuminated signs pre-fitted.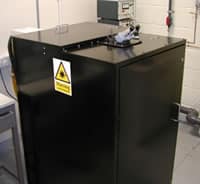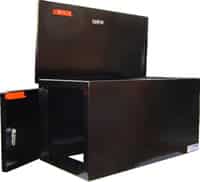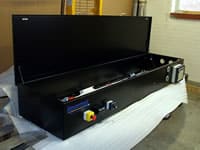 Two specifications to EN 60825-4 are available depending on the construction of the enclosure.
Panel enclosures:
| | | |
| --- | --- | --- |
| Irradiated Area | PEL (T3) 10 s | PEL (T2) 100 s |
| 4 mm² | 62 MW/m² | 35 MW/m² |
| 2000 mm² | 3.1 MW/m² | 1.7 MW/m² |
Metal enclosures:
| | | |
| --- | --- | --- |
| Irradiated Area | PEL (T3) 10 s | PEL (T2) 100 s |
| 4 mm² | 62 MW/m² | 35 MW/m² |
| 2000 mm² | 0.6 MW/m² | 0.35 MW/m² |