One Day Laser Safety Training (NPL)
One day laser safety course held at the National Physical Laboratory
Duration: Whole day
Hazards from optical sources
Laser classification
Laser protective eyewear
Legal requirements
Requirements for interlocks
Guidelines for Laser Safety Officers
Safety calculations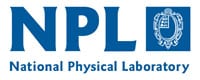 Applications in safe laser use
(with reference to the standard EN 60825-1:2014)
Delivered by Lasermet Ltd at NPL, Teddington, Middlesex, UK
Registration Fee: £380.00 plus VAT
The Workshops are held in Spring and Autumn each year. Please check the NPL website for precise dates
Aims & Objectives
To provide awareness of the current BS and European Laser Safety Standards EN 60825-1 (safety of laser products), EN207 (laser eyewear), EN208 (alignment eyewear), and PD IEC TR 60825-14 (laser users guide). Reference will also be made to other associated standards and their implications.
Course Content
Topics covered will include:
Hazards from optical sources
Laser classification
Laser protective eyewear
Legal requirements
Requirements for interlocks
Guidelines for Laser Safety Officers
Safety calculations
Intended Audience
The workshop will cover safe working practices for users of lasers and is aimed at scientists and engineers using lasers in the laboratory and in industry. It will also be of use to safety advisers, managers of laser users, and product designers.
A certificate of attendance will be provided.
Training Team
Instruction will be provided by experienced lecturers and laser safety professionals, Dr Anna Bass, Peter Fishwick and/or Paul Tozer from Lasermet Ltd. Lasermet is world renowned as a leader in laser safety, having been instrumental in the development of the internationally recognised laser safety standards over many years.
Location
The location for the workshop is the National Physical Laboratory, Hampton Road, Teddington, Middlesex, TW11 0LW. NPL is the UK's National Measurement Institute and its primary role is to support the UK's National Measurement system to ensure consistency and traceability of measurements throughout the UK. NPL is situated on the edge of Bushy Park, close to Hampton Court, and is easily accessible from the M3 motorway, via rail (Teddington railway station is served by a frequent train service to London) or from Heathrow airport.
Booking
To book your place on the course, please go to https://training.npl.co.uk/course/laser-safety-workshop/