Laser welding containment success at Fabtech 2021
Lasermet Inc had tremendous success at the Fabtech Exhibition in Chicago in September with the launch of the new hand-held laser welding containment solutions: namely the Laser Castle Lite and the Dolphin Laser Safety Curtain Pod. Demonstrations of a laser marking machine from Alliance and a hand-held laser welding machine from Laser Isse drew lots of attention on the booth.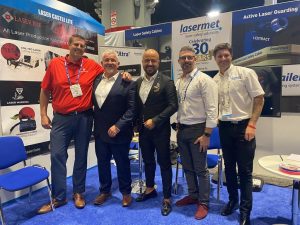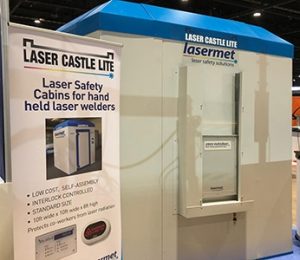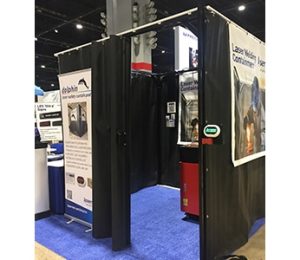 Here is the Yoyo guillotine door in action powered by pneumatics at the exhibition
Operating under Covid restrictions, the show was more successful than the company thought was possible with huge numbers of visitors to the Lasermet Booth. The quality of the sales leads was superb showing the value of being able to meet face-to-face.
The laser marking machine was working flat out…!